Over the years, funerals and memorial services have evolved to keep pace with today's changing lifestyles. Today, we recognize the need to express grief and sympathy in a more personalized, individualistic way.
Memories are one of the best legacies that exist after the death of a loved one, and here at the Buck Funeral Home, we try to incorporate the formal religious rituals and unique personalization together to form a special, meaningful funeral or memorial service that will ensure that the family and friends remember their loved one in a special way.
We offer many services to suit everybody's requests and have many types of personalization services and products available, such as our celebration of life candles, memory plaques, photo boards, and various personalized back panels and casket corners. We are also able to customize back panels for your loved one. We also have available many urns, which we are able to personalize and many styles of keepsake urns, tokens and jewelry.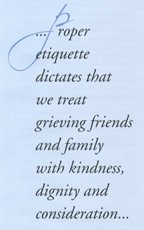 Some of the services we offer includes:
Traditional services with a visitation, funeral service and a full burial.
Traditional services with a visitation, funeral and cremation following the service.
Graveside service without a visitation.
Direct cremation with a visitation, memorial service and cremation burial.
Direct cremation with a graveside service.
Direct cremation without any services.
Bugler, bagpiper and Military funerals
All the above services can be made to accommodate the needs and desires of a loved one and their families.
Buck Funeral Home Inc - Est. 1920.